Ready to list your practice or non-profit??
We take great pride in highlighting only the best for our service families in need. 
In order to register in the directory, you must be one of the following:
Register a user account on the Lifegiver Site
By creating an account, you will be able to log in anytime to make edits to your profile, add new listings, and access your Provider Dashboard.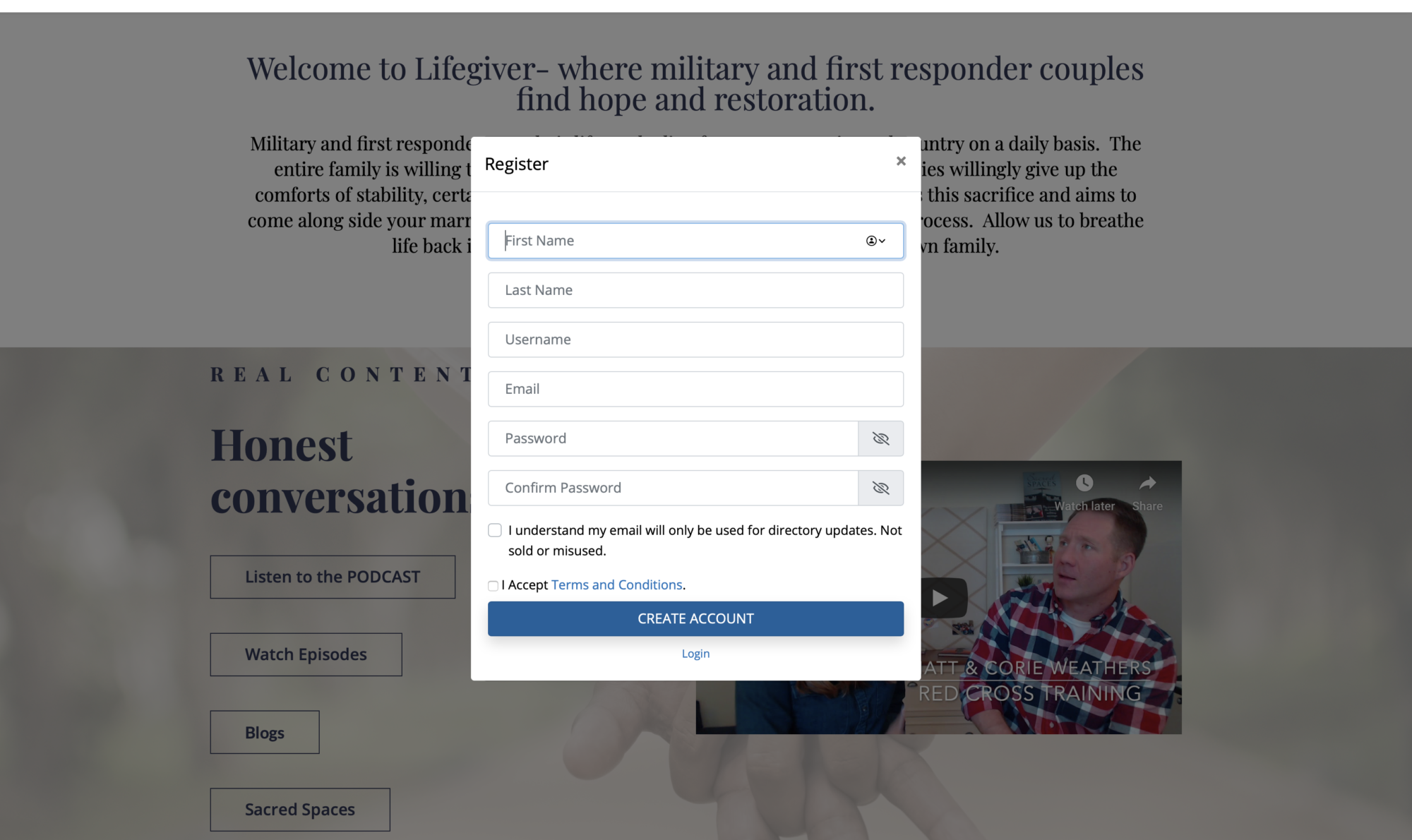 Anytime you are logged in, you can find everything you need under the "CLINICIANS" tab of the menu.
– Link to add a new profile or franchise to the map
– Tutorials
– Link to Your Provider Dashboard
– Log out
Some clinicians offer only telehealth services and do not want their address listed. Lifegiver offers a separate Telehealth list who want to be searchable by state.
The Directory map provides instructions on how you can put your practice on the map without giving away actual locations.
Basic Listing
Perfect for brick & mortar locations
Fully customizable profile

Highlight your personal experience in the service culture with categories like "Military Spouse Clinician", "Veteran Clinician" and more.

Searchable by name, category, location, state, insurance, keywords, and more

Each additional location or "franchise"- $5/yr

Visibility with service families and service organizations

Provider Dashboard with updates on CEU's, resources, and more

Private Facebook group of colleagues that work with service families

Advocacy from the Lifegiver team on insurance reimbursement rates, access to military families, policy, and licensure portability

Monthly newsletter with updates and CEU opportunities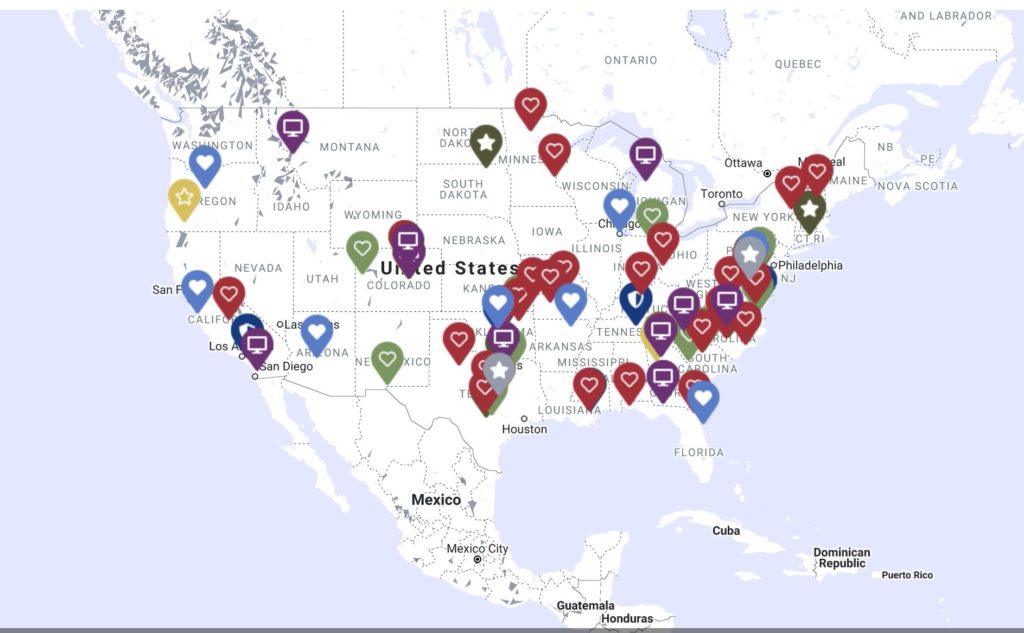 Telehealth + Listing
Practices that include telehealth
Everything from BASIC, plus

Listing(s) searchable on the state Telehealth Map

A "Telehealth" Badge on each listing

Listing(s) searchable by an additional "Telehealth" Category
Premium + Listing
Multiple locations (including telehealth), featured listings
Everything from BASIC and TELEHEALTH+, plus

Additional locations or "franchises"- FREE

Listings are featured at the top of search results
Create your listings (Tutorials are available)
List your practice on a searchable map for service families to find.  If you have a practice in more than one location, your can create a main listing and additional "franchises".  Families will be able to see all of your locations under one profile, but find you on the map in multiple locations.
– Create a main listing with the option to add other locations.
– Add searchable "tags" like insurance carriers, specialties, etc.
– Include searchable categories for your practice like "Military Spouse, Veteran, Faith-Based, etc". 
– Have full creative control of your profile including links to websites, images, and even embedded videos.
– Finally a way to list clinicians that are offering telehealth services for specific states.  
– Add searchable tags like insurance carriers, specialties, etc
– Telehealth only?  You can still be on the map! By watching the tutorial you can still put your telehealth practice on the map without a specific address!! 
– Have full creative control of your profile including links to websites, images, and even embedded videos
We've got you covered.  Tutorials on how to submit your listing, franchises, and even how to list without an address is available under the "CLINICIANS" tab or right here:
Your Provider Dashboard will be your one-stop shop for finding and editing listings, adding new franchises if desired, and accessing resources from partnering organizations.  Check back frequently for updates and new opportunities from our partners!
Thank you for your willingness to serve these amazing families who have given so much to our country and communities.  I believe they deserve the very best.  Please reach out with questions or feedback on how we can improve the directory and opportunities to breathe life into your organization or practice!
CEO & Founder of Lifegiver