The "Why" Behind the Lifegiver Clinician Directory?
Because connection is what everyone is looking for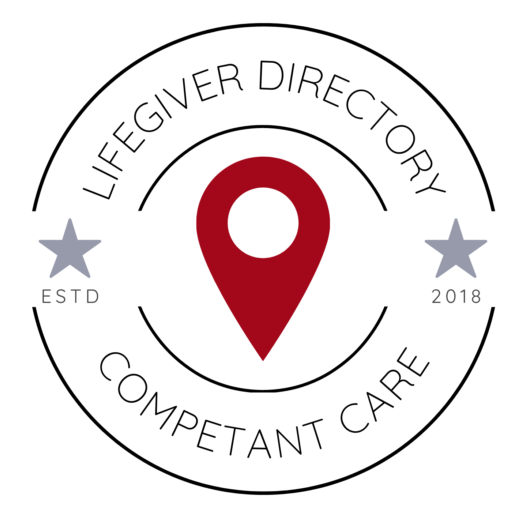 Your programming only goes so far...
Organizations are created to provide specific programming to meet targeted needs within the service community.  Yet it is impossible to meet all the needs of a family- especially a service family.   Most organizations are not set up to offer intensive mental health care or have the confidence to find trustworthy referrals- and it can feel like your reputation is on the line. 
A military spouse clinician and service organization consultant discovered this dilemma as she spent endless hours searching for culturally competent providers that families could be referred to for more intensive care.  What she also found was military spouses and veteran providers that desperately wanted their businesses more visible. 
The Lifegiver Directory was created as a win-win for all. 
– Providers register for an account and set up their profile- putting their business on the map.
– Providers are required to enter in license/certification and experience that is verified by Lifegiver and available for families that are considering their service.
– Families and organizations use the map with all of its searchable features to locate culturally competent professionals to connect with.
– Families are empowered to reach out and choose professionals that they want to work with.
Our goal is to find and list as many competent providers as possible and make the directory truly a successful search engine for all. By partnering with Lifegiver, LLC, your organization is willing to:
– Use the directory when looking for providers and referrals for service families
– Point providers and families to the directory, and
– Allow Lifegiver, LLC to use your logo and any information you provide about your organization to communicate to providers and families.  
Clinicians who have already joined across the globe.
Partners get their information visible to all providers and families including programming, links to websites, and any other opportunities they want shared with providers.
Lifegiver, LLC will also provide logos and any other agreed upon information about the Lifegiver Directory or the resources available on life-giver.org for use on your website as a resource for families to enhance their personal growth.  The directory, therefore, provides you with a way to reduce your liability for continued constituent care. 
Great marketing.
Connects you to more families,
And access to a broader mental health community.
Good for you.  Good for providers.  Good for families. 
It's a win-win-win. 
Community Give Back Program
Each year, we give back to one of our partners that serve military, veteran or first responder families.
BACK TO OUR SERVICE ORGANIZATION PARTNERS​
What if you are a non-profit that wants to be on the searchable map?
Great news!  Born out of the frustration of searching endlessly for local organizations and programs to work with service families, non-profits can now list their organizations for FREE.  IF you are an organization that has programming that works with military and/or first responder families, they need to know you are out there!  Simply click the button below for guidance on how you can get started listing your non-profit- even if you have multiple locations!
What if you are event-based (retreats, webinars, etc)?
We have now opened up the directory to include Events where you can list your retreat, online webinar or conference, or any other event.  All for FREE!
Service Organizations Currently Partnering with the Lifegiver Clinician Directory
Want your organization listed?
Please reach out to connect your organization and find out how the directory can be a win-win for everyone involved! Connected organizations are listed on participating clinician dashboards.  Find out more about what these organizations offer for families you serve as well as opportunities they have for building your resume and education.