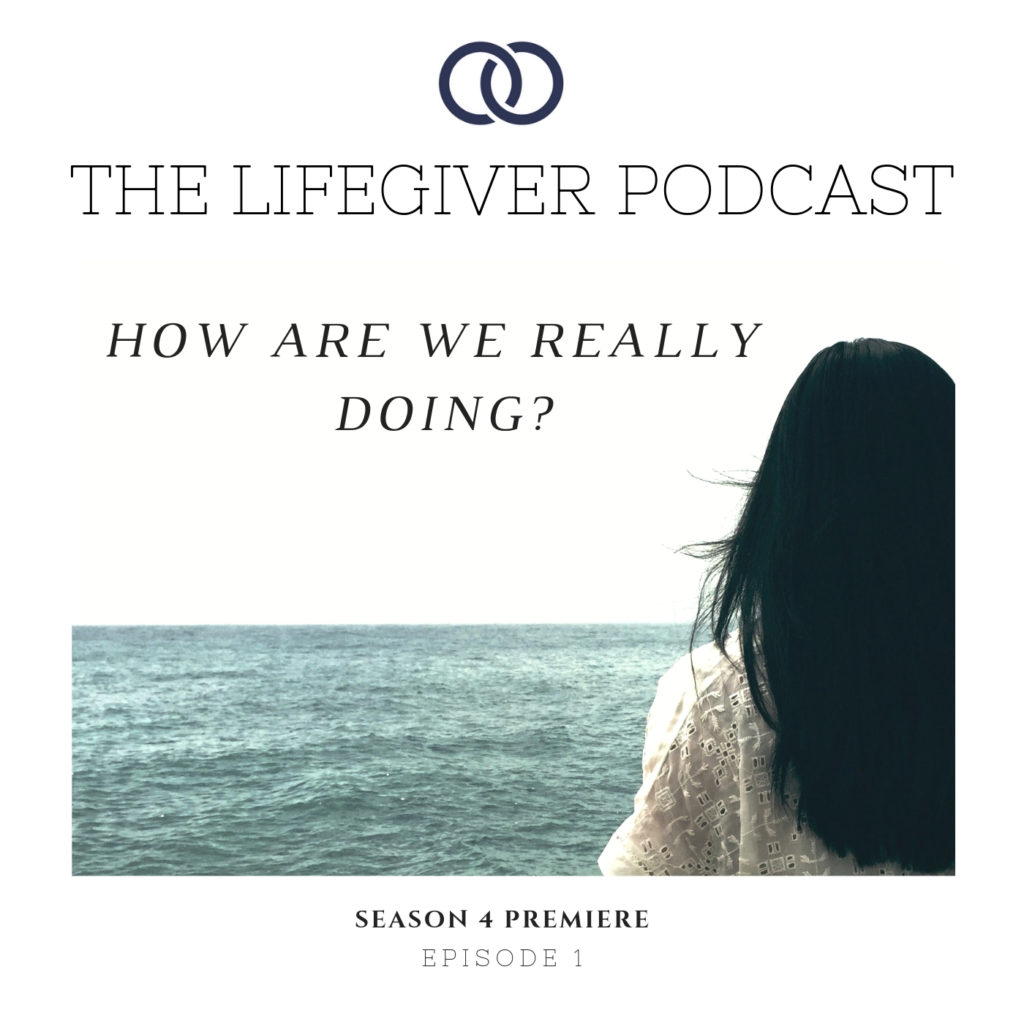 S4 Ep1 How Are We Really Doing?
Welcome to the season four premiere of the Lifegiver podcast!
I've returned from my winter sabbatical with new vision for this year and that includes great plans for season 4.  When it all comes down to it, it's all about YOU.
In this first episode, I'll briefly share about my plans to make the podcast far more interactive in 2019 as well as talking about the results of a spouse survey I created that went viral.  Almost 750 spouses told me how they are REALLY doing and it turns out…
We have lots to talk about.
I wasn't surprised that we are struggling as a community. Many of you aren't doing well and you aren't talking about it.  In fact, many are burned out, exhausted, and borderline resentful.  So in this episode we are going to get honest about that.
But there are some of you who are really doing great.  So what is the difference?  Take a listen to find out where you fall with other spouses in the community.  Perhaps you need some encouragement who are figuring out how to balance it all or maybe you have a lot more to offer than you thought…
It's time to breathe life into our family- the community family as well.